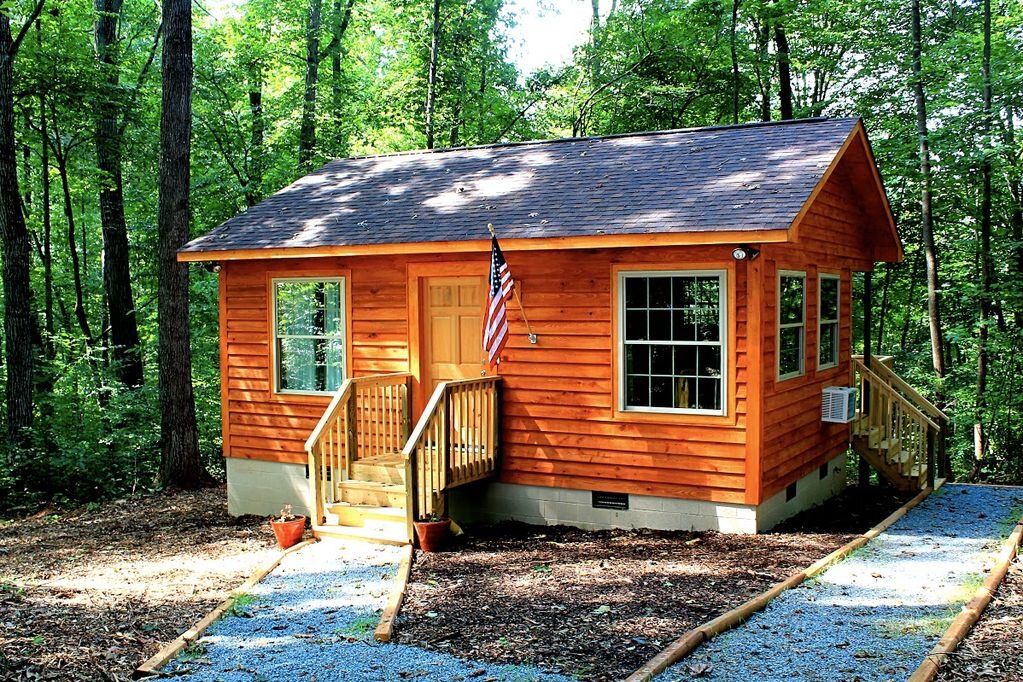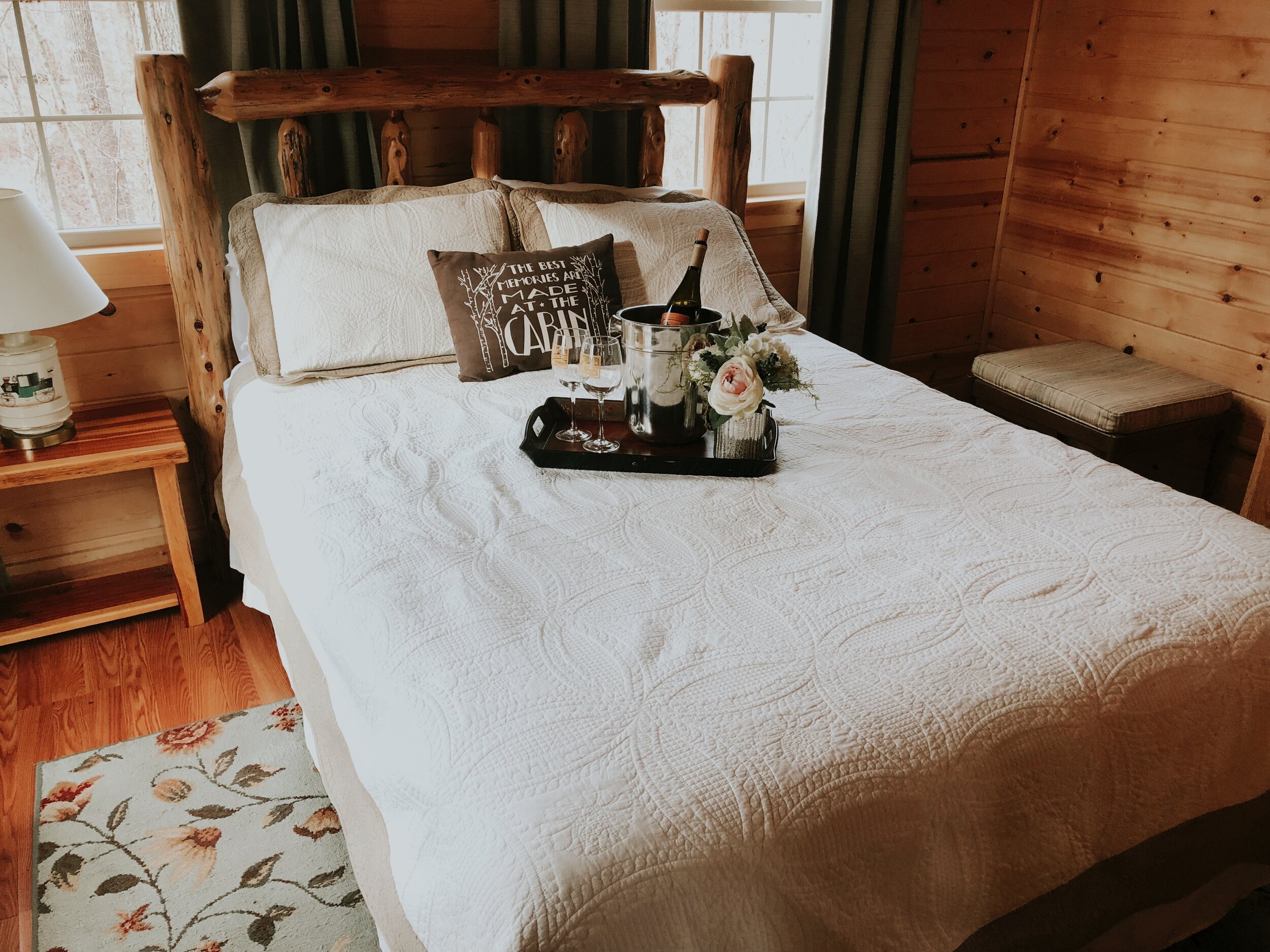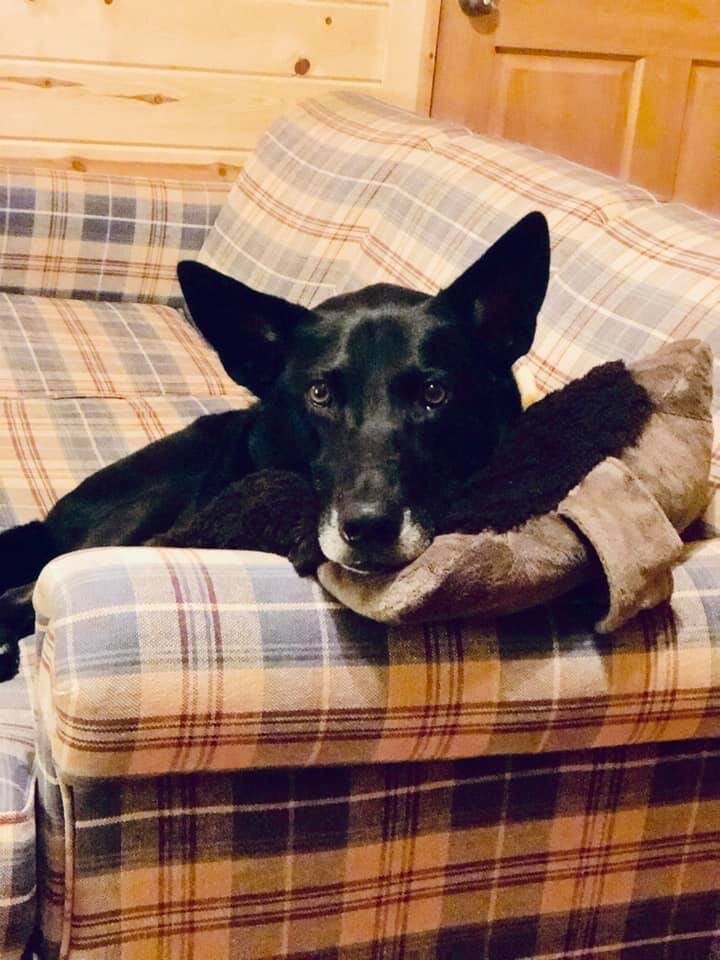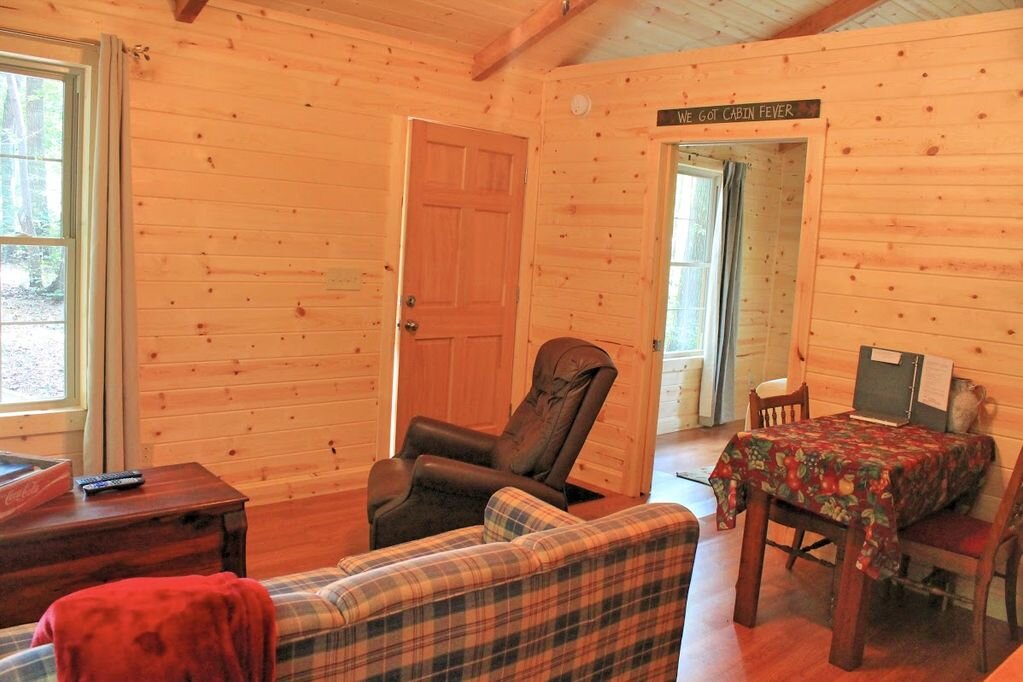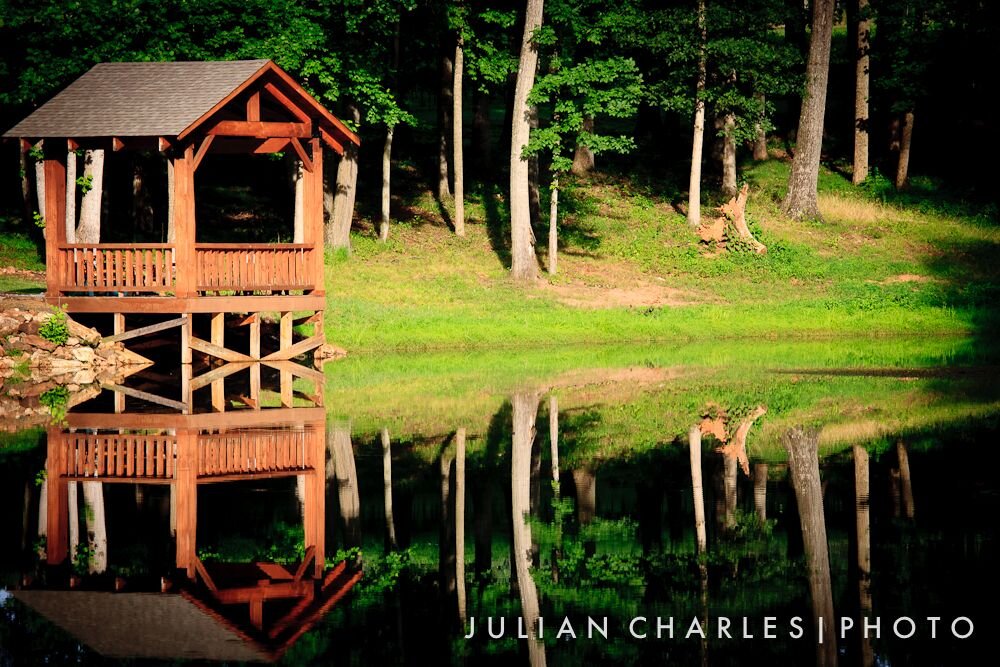 Photos Courtesy of Julian Charles Photography, Hunter Leigh Photography, and Social Southern Hart Photography
Cabin Rental
Can't pack in all of the wonderful sights and sounds of The Yadkin Valley into one day? We've got you covered! Centrally located in the heart of the Yadkin Valley Wine Appellation, our 400 sq. ft. cabin is available year-round, and accommodates up to four guests.
Our private and secluded cabin is located in the old growth forest on our 150-acre farm, and just minutes away from 40+ Yadkin Valley vineyards and wineries. Hike or walk our birding trails, or relax on your very own private deck while sipping on one of our 16 varieties of award-winning wines. And, when you book with us, your rental comes with a complimentary wine tasting for two! But, best of all: we are pet-friendly!
Whether you are seeking a night away, or an entire week, our cabin can cater to you. Click the link below to book today!
VRBO users click here!